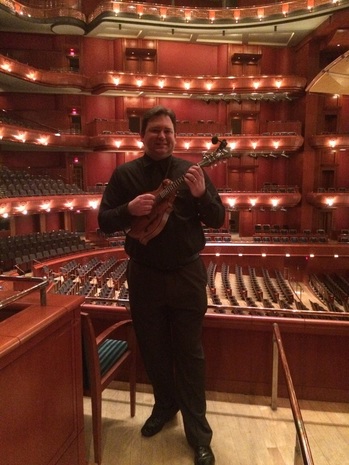 Brad Zabelski, owner
​With a diverse portfolio of arts related industry experience, musical entrepreneur Brad Zabelski currently operates Traveling Tracks, Choral Arts of Southern New Jersey and Sounds of Grace.
A background rooted in classical guitar studies at The Hartt School of Music, University of Hartford, CT was followed by vocational school training in Audio Production at The Omega School of Recording Arts in Rockville, MD and then orchestral recording and sound design at The Aspen Music Festival and School in Aspen, CO.
For the past sixteen years, he has journeyed around the Northeastern United States with his company,
Traveling Tracks
on-location audio + video. Having grown into one of the most respected remote recording companies in the Philadelphia/NYC region, they have recorded over 3,000 live events and produced countless CD and DVD releases. Traveling Tracks maintains a staff of professionally trained engineers handling everything from solo piano to orchestras, choirs, jazz bands, and more.
In 2011, along with veteran choral conductor Jack Hill, Brad founded and serves as Board President of
Choral Arts of Southern New Jerse
y. This regional, community chamber choir has blossomed into an opportunity of expression for dozens of South Jersey singers. This auditioned ensemble has performed over 35 concerts during it's first few years including performances with The Bay-Atlantic Symphony, The Garden State Philharmonic, South Jersey Area Wind Ensemble, and now The Philharmonic of Southern New Jersey. Most recently they produced "Modern American Masters", a concert series with The Bay-Atlantic Symphony and special guest artists-in-residence Ola Gjeilo and Morten Lauridsen.
As an active member of The Praise Team of
The First United Methodist Church of Mays Landing
, Brad plays mandolin, guitar, violin, and sings weekly in the 14 member group. He also serves on the Staff/Parish Relations Committee and maintains the church website.
Brad and his wife are blessed with six amazing children, and as licensed foster/resource parents they are proud advocates for foster care/adoption. They promote awareness for the desperate need of good foster families on their website
www.love-lives-here.org
As husband & wife, they created
"Songs With Character"
, and educational book/CD set for school counselors published by The Guidance Group.
In conjunction with composer/arranger/conductor Andrew Bowling, Brad Zabelski has set out on his newest venture.
Sounds of Grace Music Ministry
presents original Christian performances in churches throughout South Jersey. Beginning with a professional octet of singers, the ensemble will soon perform Advent concerts in our region. Much of the music performed is arranged by the conductor for this chamber choir.
---

Our talented staff of audio engineers also includes:
Rob Shaffer - Philadelphia, PA
Andrew Jaworski - Old Bridge, NJ
Greg Marchini - Tinton Falls, NJ
Gabe Slotnick - Baltimore, MD
Rudy Chalupa - Newtown, PA
Matt Martin - Media, PA
Christian Amonson - Washington, D.C. ​